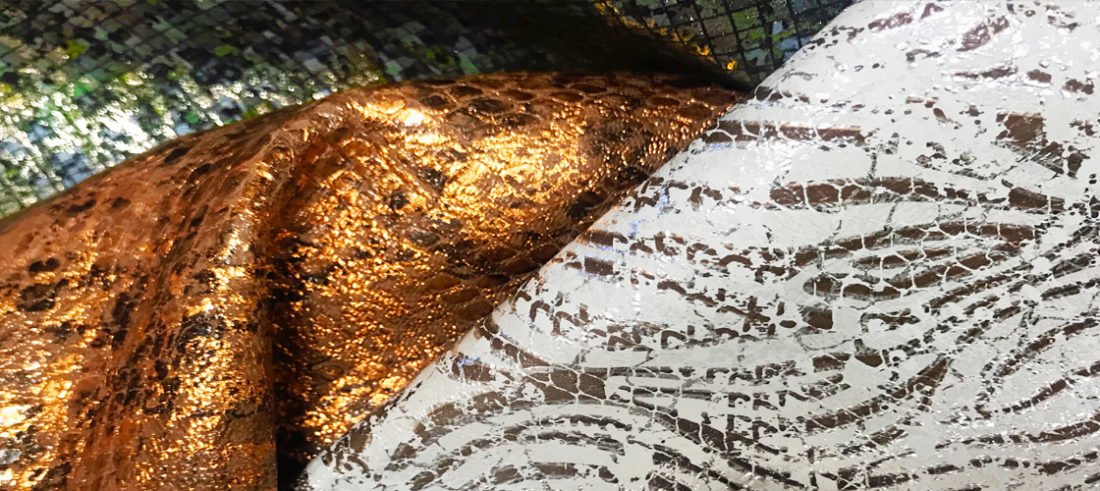 PARTIAL LAMINATION
Innovation at the service of quality
Over the years, transfer films have become strategically important components to add aesthetic value to accessories such as bags, shoes and leather goods in general.
The continuous commitment to research and development has allowed Microfilm to present solutions with high standards in terms of quality and performance.
Always attentive to a constantly evolving market, we have included in our product range the new partial metallized foils: available in different patterns and designs, they lend themselves to many different types of processing and allow the application in combination with other films, lacquers or pastel, increasing the creative possibilities.
The products and technologies adopted during the production process follow the principle of minimum environmental impact.